The international integration at Sciences Po Lille is also exemplified in our participation in several international networks related to the investments "of internationalisation and globalization in higher education".
By playing an active role in the work and events organized by these different structures, Sciences Po Lille intends to use these practices and approaches in the internationalization of its curriculum, to improve its international visibility, increase its opportunities to meet partners (current and future) , allow its teachers and students to participate in international research projects, diversify, expand and internationalize its attractiveness in terms of recruitment (students and teachers), and to develop and facilitate all of its mobility programs.
These different arenas are opportunities for Sciences Po Lille to learn from its international partners and thereby deepen its entire policy of internationalization.

Contact : international.relations@sciencespo-lille.eu
---
The Erasmus + network is part of the European Higher Education Program (within the Education & Training Program For Life).
Founded in 1987, Erasmus + has an overall budget for the period 2014-2020 of 14.7 billion euros (stated under the 4th heading 4 of the EU budget).
Erasmus + consists primarily of EU Member states plus Iceland, Turkey, Macedonia, Liechtenstein and Norway (other states can also participate in some aspects of Erasmus +).
The Erasmus + program is structured around the Erasmus Agency and various other National Agencies.
Sciences Po Lille is identified through the code F LILLE102 (see the Erasmus Charter)
---
The NAFSA (Association of International Educators)

The NAFSA is the largest network in the world for the Internationalization of Higher Education.
Founded in 1948, its 10,000 members enable it to be both a platform for meeting and for offering a unique expertise on all topics related to "new horizons in International Education": these involve Educational responses to the internationalization of the student curriculum, administration and board of various international movement's, internationalization of the campus and creating original international programs (summer schools, etc...)
The association is based in Washington DC, and every spring it organizes its "annual Conference and Expo".
---
The EAIE (European Association for International Education)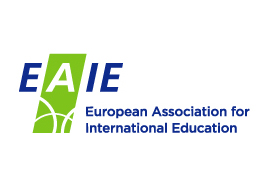 The EAIE is The most active European network operating on the theme of the Internationalization of Higher Education.
The EAIE was founded in 1989 and is based in Amsterdam. EAIE enables Sciences Po Lille to meet its wide variety of partners (about 3,000 members) and to continue to learn and to imagine new dimensions of internationalization.
The EAIE organizes its annual conference in September.
---
EMUNI (Euro-Mediterranean University)

EMUNI was established in 2008 as a priority project of the Union for the Mediterranean. This international institution, in which Sciences Po Lille is a founding member of, aims to bring together academic institutions from both shores of the Mediterranean.
The EMUNI is based in Portoroz, Slovenia.
---

Campus France is a public establishment, with a commercial and industrial nature. It was created in 2010, and has the objective of promoting and developing French higher education.
---
Monika is a network that involves the Erasmus + administrative and educational coordinators for the Political Science Institutes and Public Administrations.
Monika was founded in 1995 and seeks to improve the quality and bond of traditional partnerships, as well as developing new opportunities for its members.
---
The ECPR (European Consortium of Political Research)

The ECPR is a trans-national research association.
It was founded in 1970 and enables researchers of Political Sciences to meet and to share their findings during conferences and seminars (Joint Session of workshops and General Conferences).
The ECPR organizes international research programs (Summer Schools, Method Schools) and publishes the European Journal of Political Research. Sciences Po Lille is one of its 350 members, and this affiliation provides our research professors with the opportunity to participate in different ECPR events, and to develop areas of international research relevant to our institute.