Living in Lille
France's fourth-largest metropolis, an international crossroad and a dynamic economic center, Lille is also renowned for being a "City of Art and History." In 2004, it was designated to be the European Capital of Culture
Lille's proximity to Paris, Brussels, London, Amsterdam and Cologne places it at the crossroads of northwestern Europe. Lille is a prime tourist destination, the city is recognized for its friendly environment, preserved historic heritage, and thriving cultural life as illustrated by its prestigious museums (Lille Fine Arts Museum, the Louvre-Lens Museum just 30km from the city) and large selection of shows, concerts and more.
Lille is a young and vibrant city. Its research laboratories and numerous schools and universities draw nearly 160,000 students to the city every year. Lille also has a vast public transportation network: an international airport just 10 km away providing services to more than 60 national and international destinations, TGV train service, subway and bus systems, and bike lanes throughout the city!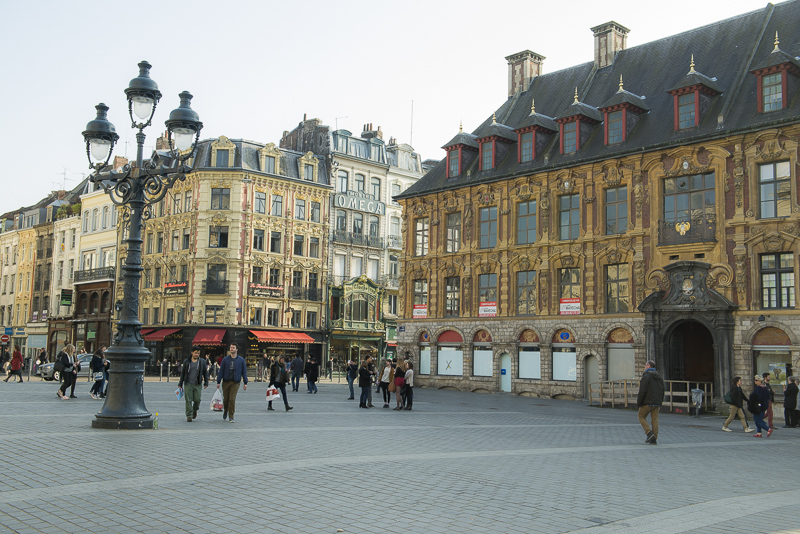 Housing
As Sciences Po Lille does not have a campus, it cannot provide housing for incoming international students.
Students can also turn to the BDI (International Student Organization) for help in their search for housing, even if we do encourage international students to tackle this task themselves.
Naturally students can have a look at the
Crous
housing opportunities.
What is the CROUS? For higher education in France the Centre régional des œuvres universitaires et scolaires (CROUS) is a regional organisation providing student bursaries, university halls of residence, foreign students reception, student cultural activities, and student cafeterias.
Students can also have a look at the following platforms:

---
Orientation week
At the beginning of September, students accepted in a Master's Program will be required to attend an orientation week before the Fall semester starts.
During this week, students will also make their administrative registration.
---
Useful documents
If you are accepted to Sciences Po Lille and come to study in one of our Master's programs, you will be required to submit the following documents for your registration:
1 ID picture.
Insurance: The EU students must bring the European health card that will cover them during their full stay at Sciences Po Lille. Students coming from countries outside the European Union have to pay the French social insurance (217€ in 2017/2018). The international or personal insurance will not be accepted. While applying for your visa, it is not necessary for you to ask for an insurance policy covering health costs during your stay in France.
Copy of identity Card or passport (with VISA) for students outside the European Union.
Birth certificate (languages accepted: French, English, Spanish, German and Italian; preferably in French for non EU students)-please note that the official translation into French of your birth certificate, along with the original birth certificate, will be necessary for some administrative matters (accommodation subsidy, French health insurance), thus we strongly recommend you to bring the translation into French of your birth certificate
Copy of your last university diploma
Copy of your last transcripts of records
Upon arrival, you will have to register and submit the documents listed above. Don't forget to bring all of them with you.
---