Franco-British dual degree in social and political sciences
Established in 2002, combining the rigour and systematic approach of the French system with the sort of robust debate and relentless argument that is typical of the British system, this course fosters interdisciplinary work and critical, creative thinking.
This combined program in social and political sciences allows British and French students to earn a specialized Franco-British Sciences Po Lille diploma as well as a Bachelor of Arts degree and a Master of Arts degree from the University of Kent at Canterbury.
The number of students accepted for this five-year program is determined each year according to the number of places available. Applicants whose main school leaving qualification is the standard French Baccalauréat – obtained at a French institution or abroad – must submit their application to Sciences Po Lille. All the other applicants must submit their application to Kent.
Those selected study together for the entirety of the program: the 1st year is spent at Sciences Po Lille, the 2nd and 3rd years at the University of Kent, the 4th year at Sciences Po Lille, and the 5th year at Sciences Po Lille or at the University of Kent (in Canterbury or Brussels).
The Franco-British program allows students to receive degrees recognized in both countries, in two cultures and two different systems of higher education. This experience encourages students to be open-minded and develops their ability to adapt to new environments. This program also provides students the perfect opportunity to master two major languages.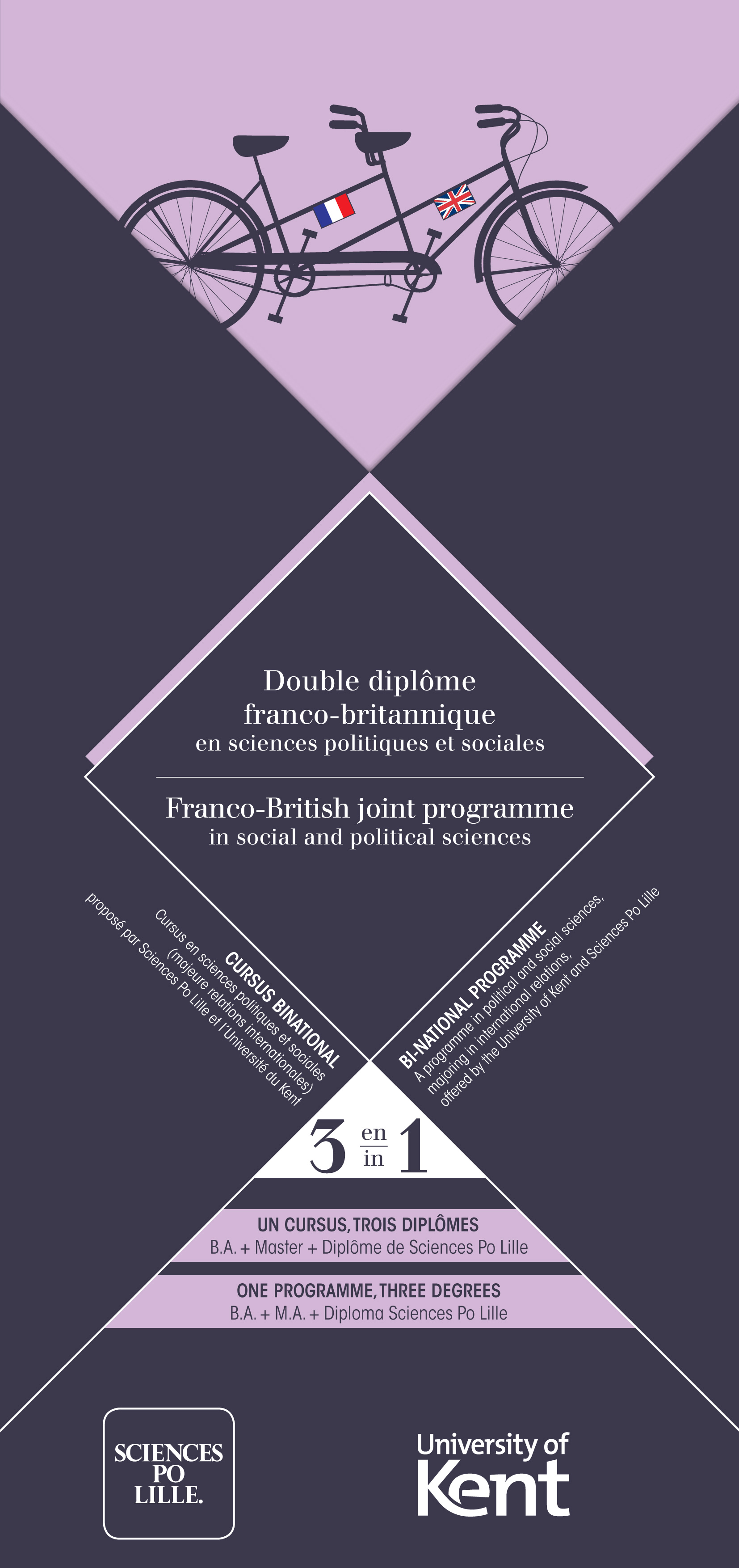 Application deadline for Kent is 15th January 2016 and the deadline for Sciences Po Lille is from the 15th January to 1st march 2016.
For further information please visit our French website: