1. Accommodation
STUDEA - LILLE CENTRE


Students will be staying in STUDEA LILLE CENTRE, a student residence located right in the city centre. The residence is located near the biggest shopping centre of Lille and the train stations.
Student will have studio with their own kitchen and bathroom.
https://www.youtube.com/watch?v=uiMuYgl0xUk#action=share
Services


Integrated kitchen
Bathroom
Access by secured badge
High debit Internet connection (line+wifi)
Washing machine and tumble dryer
Co-working area






2. Sciences Po Lille
Sciences Po Lille
9, rue Auguste Angellier
59000 Lille
FRANCE
Tél : + 33 (0)3 20 98 48 40
www.sciencespo-lille.com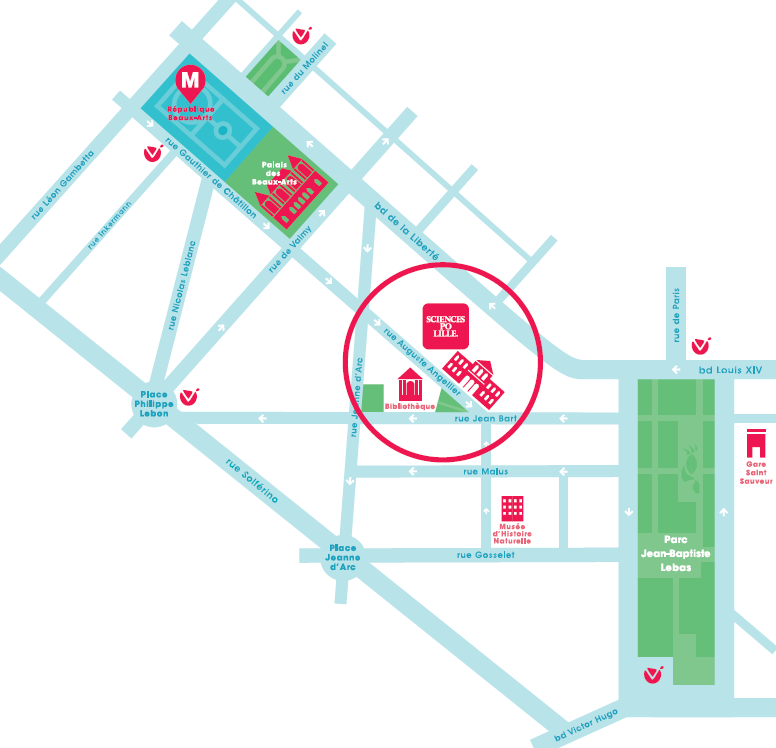 How can I get to Sciences Po Lille ?
Il is easy by subway !
From the metro station "gare Lille Flandres" you have to take the subway n°1 (yellow line, heading towards CHR B-Calmette) and get off at the stop called "république beaux arts".
Click here http://uk.transpole.fr/
From Lille Airport
The airport is about a quarter of an hour from the city center. To get to Lille from the airport you just have to get on the shuttle bus (French : navette). Don't worry, you won't have to wait long at the bus stop, the shuttle bus goes to and from Lille 18 times a day from 5:00am to 10:30pm! (Watch out for timetable changes on the weekend and bank holidays.)
Getting Around Lille
Lille has 68 lines of transport including 8 inter-border buses and 2 metro lines with more than 60 stops within the urban area. If you are feeling a bit sporty and want to discover the city by bike, you can rent one of the city bikes. For just 1€50 you can have access to the bikes for 24 hours. There is even a cycle path next to the tramway which circulates between Lille, Roubaix and Tourcoing.
Useful Sites
• V'Lille : www.vlille.fr

• Bus and metro : https://www.transpole.fr

• Shuttle bus (Navette) : https://www.flibco.com/en
• Lille Airport : http://www.lille.aeroport.fr/home/
• Train SNCF : https://uk.voyages-sncf.com/en/#/
• Train Eurostar : http://www.eurostar.com/uk-en
• Train Thalys : https://www.thalys.com/fr/en/
• ouiBUS : http://www.ouibus.com/


Still not done travelling ?
Explore Europe on SNCF's OUIBUS! Travel at low cost and in comfort and enjoy a fun journey through France, Italy, the Netherlands and many other top destinations. Also, enjoy more seats on new double-decker buses between London and Paris!