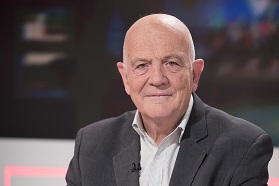 Sciences Po Lille is happy to welcome Professor Manuel Alcantara who is giving a class on "Presidentialism and Democracy in Latin America" from March 25th until April 5th 
Universidad Complutense de Madrid PhD in 1984; Universidad de Salamanca Political Science Full Professor since 1993 and now Visiting Professor at the Universidad Pontificia Bolivariana in Medellín (Colombia).
His research is about representative democracy in comparative perspective focussed in Latin America. He is mostly concerned with elections, political parties, legislative power and political elites.