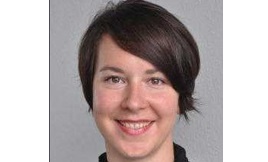 Sciences Po Lille is happy to welcome Professor Antonia Graf for a class on "Sustainability and Social Justice".
Antonia Graf studied Political Science, Sociology and German Studies at the University of Münster. In 2016 she obtained her PhD in the discipline of Political Sciences, looking at the discursive power of transnational organisations in the Sustainability field.
As of the winter semester 2017/2017, she holds the Junior Professorship for Global Environmental Governance at the Institute for Political Science. She previously held a position as Research Associate for the Chair in International Relations and Sustainable Development, where she was coordinator of two third-party-funded projects for research into acceptance (KoMA-P) and participation opportunities (LITRES) of the German Energy Transition.
Among others, she has been Visiting Researcher at the Danish Institute for International Studies as well as the Cardiff School for City and Regional Planning.
Her main research interests are: Theories of International Political Economy, Global Environmental Governance, Norms in International Relations, Participation and acceptance research